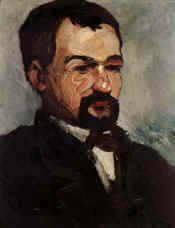 Hello, I'm Mark Kashino. I have been a graphic designer, advertising, and marketing person, one way or another, for over 25 years. 4 years with Los Angeles County and 25 years in the Wood River Valley with my own companies.
By the way, the painting at left isn't really me but the resemblance could fool a bureaucrat. And it's by Cezanne!
My skills and experiences include design, graphics, illustrating, poster design, advertising, marketing, copywriting, publishing, model building, sculpting, story writing, website building, printing and print brokering, logo and ID systems, product and business naming, silk screening, displays, lettering, package design, signage, brochures, book and magazine layout and design, photography, photo retouching, map making, courtroom and legal aids, and extensive computer applications.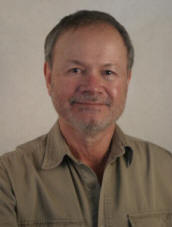 I have written, illustrated, designed, and published my own children's book, The Journey of Mobius and Sidh. Click on Mobius button at top.
I have won many design awards, Best of Category awards and a Best of Show for advertising in Idaho. I have also won many magazine design awards from various entities.
Formal training includes Art Center College of Design, L.A., and Otis Art Institute, L.A. However, I learned the most during 4 years of on the job training with Los Angeles County and in my subsequent 25 years of experience operating my own businesses.
Thanks for visiting.
Cheers,
Mark Kashino